How to make your child's bedroom sleep-friendly
Subconsciously, there are many things that may affect your child's sleeping patterns. Some of which you'd never expect. But, if you want to get your child to go to bed without a struggle, you are going to need to re-evaluate your strategy. Before you start worrying about them, take a look at their sleeping environment. The space in which your child sleeps has a lot to do with their emotional state as it can influence their mind in a negative way. Here are a few tips to follow in order to create a better sleeping set up for your child:
You might have heard that clutter can influence your life, but in order to change that, you actually have to do something about it. If your child's bedroom is filled with toys and items laying on their kids duvet set, make a concerted effort to clean and organise their room. Ideally, your child should have a designated playroom or area where they can throw their things around and make a mess. And their bedroom should not be that place. If you eliminate the clutter, you will be able to create a calm place for your child to rest.
Find the right temperature
You need to find the right temperature balance between the actual temperature in the room and the clothing you dress your child in for bed. Much like adults, overdressing for bed can cause you to struggle with sleep or have a restless night, the same happens with children. While you might feel hot before you get into bed, your body's temperature is known to drop throughout the night, so make sure your child's kids character bedding is light enough to keep them both warm and cool. Waking up throughout the night will certainly affect their performance the next day. And because they need to run around and play, their energy levels will quickly drop causing them to be miserable and unhappy.
Most children fall asleep with their side lamp on because they're scared of the dark, while others beg for the 'big light' to be put off. It might be tempting to leave their light on after their bedtime story, but studies show that keeping the bedroom dark is more conducive for sleep. Once your body identifies that it's dark, it immediately associates it with sleep. As darkness descends, the pineal gland releases the hormone 'melatonin' which regulates sleep. Another tip to go by is not allowing your child to use any electronic devices before bedtime. The reason for this is because it disrupts this calming, sleeping process and makes it harder for their bodies to release the melatonin chemical which encourages sleep.
A child's bedroom should be a place of calmness and pure relaxation. Because children are so hyped up during the day as it is, they shouldn't come home to a messy room. As much as they want to play in their bedrooms and on their exciting new kids character bedding, they need to either play somewhere else or pack away all their goodies before bedtime. Bedtime shouldn't be a punishment or something that children hate doing. It should be an exciting place to go, therefore you should try and cut the association between toys and fun, and sleep. Most children don't want to stop their game and go sleep in the same room. They'll forever lay there thinking about their new toy, so it's important to keep their room neutral. If you can, try and build in positive and sleep-appropriate activities before bed. For example, listening to calming piano music before they drift off into lala-land. Also, if you are going to read a story to them, make sure it's something basic so that they don't become attached to a character.
Keep the noise levels down
Background noise in the house should be kept to a minimum. Most children are known to sleep through any sound, but if they are struggling to fall asleep at night, they're likely to follow the noise.
Try and make a set bedtime for your child and stick to it. Make sure everyone in the house is aware of their need for sleep, and keep the noise levels low. Your child's little ears and developing brains are sensitive to noise, so you don't want to upset their pattern.
Final words
Apart from updating and decluttering the contents of their room, such as their bed with their kids character bedding or any other HomeChoice kids bedding for that matter, their drawers, storage boxes and more, make sure you lay off the bright colours and opt for more clean, cool colours. When your child feels relaxed, you can guarantee that they'll sleep the whole night through.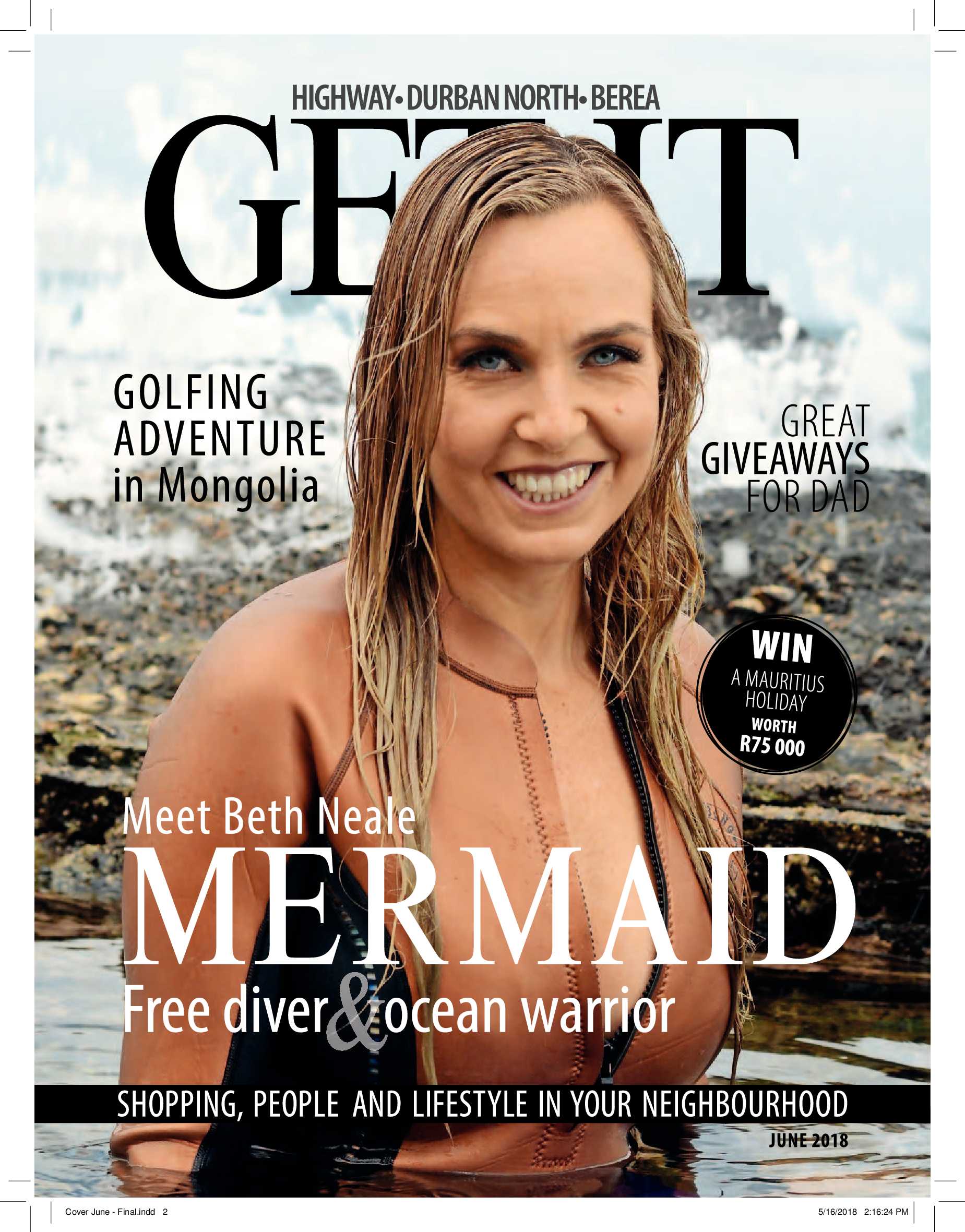 Get It Magazine Durban June 2018
Meet Beth Neale Mermaid Freediver & ocean warrior
View magazine

A pressie for the old man
What are you giving your old man for Father's Day?
When last did you catch a train?
July means holiday time in KZN! And what do we like most about holidays? It surely must be having a blast with all the family for as long as possible!
A fairy tale for modern times
Being massive fans of everything royal (especially the recent wedding between Meghan Markle and Prince Harry) we absolutely cannot wait for the release of this 124 page royal bookazine, The Royal Wedding: A People Magazine Exclusive Collector's Souvenir (R100).
Beaucience for men
The range is designed to be simple, unique, and specialised skin care that treats the needs of a man's skin.
Ultimate luxury shaving products
Say goodbye to tough stubble.
June Spoil
In need of a really special treat? You won't do any better than spending some time soaking up the sun in Mauritius. And there's no better place to stay than the newly relaunched LUX* Grand Gaube Resort.
Mint Julep – The Iconic Bourbon Cocktail
Adventure-ready duffel bags
We just love these rugged, weather-resistant Chasm Collection duffel bags from Thule – the ideal companion on any travel adventure – big or small.
Fat Bastard. No. Not dad. Obviously. The wine.
The New Fat Bastard Golden Reserve 2017 is a lovely Bordeaux-style red blend… and the perfect gift to give your dad this month.
"Win A Dream Wedding Challenge" with Pavilion Shopping Center
With the Pavilion Shopping center Bridal fare fast approaching, entering this competition is a must for all future brides.
is a national brand of premium free magazines available in centres across the country.
to see other Get It magazines in the network.