Stopping Cyberbullies
"In a global cyberbullying study, teens around the world said cyberbullying made them feel depressed or helpless and some even experienced suicidal thoughts. With LGBT youth being more than twice as likely to experiment with drugs and alcohol to cope with stress, two and a half times more likely to harm themselves and three times more likely to attempt suicide than other teenagers, according to Mental Health America, the potential impacts of cyberbullying on young LGBT people are severe," says Riaan Norval, Project Manager for Young Heroes – a campaign being run by Anova Health Institute and funded by the Elton John Aids Foundation. The campaign aims to empower adolescent youth – specifically young men who identify as gay or bisexual, or who are questioning their sexuality – by equipping them with information, safe spaces, resources and a supportive community through its social media, website and mobile platforms. It also ensures that they have access to healthcare services, including mental health support, should they need it.
While cyberbullying can take many forms, some of the most common faced by LGBT teens include discrimination, the screenshotting and spreading of private chats mentioning their sexual orientation, sending inappropriate messages or pictures and threatening to share sexts.
To protect themselves from cyberbullying, Norval advises that young people avoid sharing their passwords, private photos, or personal data such as their address or phone number online. He also suggests that they never reveal anything publically that they would not be comfortable with others knowing. "Remember, when you share something online, it can be shared with anyone, including your parents and teachers."
He continues: "If you are being cyberbullied on social media sites, report harassing comments, fake profiles, or inappropriate photos. You have a right to feel safe in these spaces. You should also tell your parents or another trusted adult. In addition, you can contact Young Heroes on info@youngheroes.co.za. You don't have to do this alone."
Norval urges those who witness cyberbullying not to 'like' or share posts that are bullying someone. "Although you may feel pressure to join in if a lot of other people are, you can decide to not contribute to the situation. You could also report the post as abusive. Social media administrators will likely place restrictions on, or even ban anyone who is operating in violation of their anti-abuse policies and standards."
"Be a hero and help stop cyberbullies," concludes the Project Manager.
To learn more, visit the website and follow the Young Heroes YouTube, Instagram, Twitter and Facebook pages.
* https://mediacentre.vodafone.co.uk/pressrelease/groundbreaking-vodafone-global-survey-reveals-43-of-teens-think-cyberbullying-a-bigger-problem-than-drug-abuse/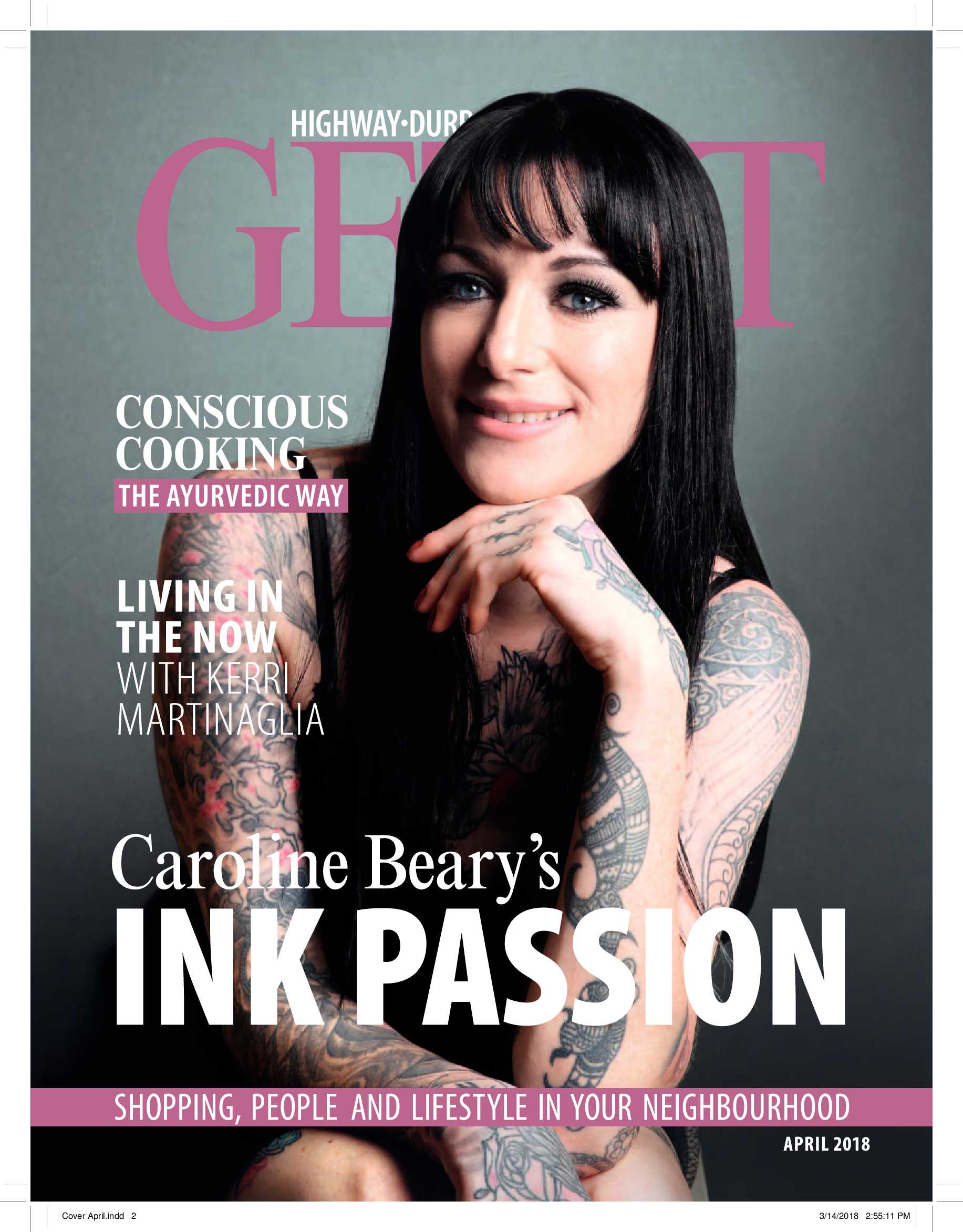 Durban Get It Magazine April 2018
Caroline Beary's Ink Passion
View magazine

May the sounds be with you at Music at Makaranga
If music, food and fun with friends and family is how you love to spend your Sundays, then grab your tickets now to Music at Makaranga this 6 May !
April Spoil
An obvious winner in terms of style and space!
is a national brand of premium free magazines available in centres across the country.
to see other Get It magazines in the network.