What's all the fuss about blueberries
This is according to Roger Horak, co-founder and Global CEO of OZblu blueberries, a leading producer of new blueberry varieties in the Southern Hemisphere, who says that a recent independent research survey of over 2000 people revealed that the health benefits of blueberries are one of the primary purchase drivers for the majority of respondents.
"The results from our recent national survey conducted in South Africa reveal that people buy blueberries for their perceived health and nutritional value, along with their taste, the fact that they are convenient to snack on, and because kids like them. This is very much in line with the global trend of superfoods – a group of mostly plant-based foods that are thought to be nutritionally dense and thus good for one's health."
Horak does question, however, how informed these consumers really are about the health and nutritional benefits of blueberries – aside from merely having read somewhere that they fall into the "superfood" category. "When asked if they were aware of the health and nutritional benefits of blueberries, an overwhelming 72% of respondents said they were, however, not all of these individuals were able to expand very much on what these nutritional benefits actually are."
"After all, stating that blueberries are packed with antioxidants is one thing, while actually understanding what this means in terms of health benefits is somewhat more complex," Horak adds.
To put this into perspective, Horak explains that the Oxygen Radical Absorbance Capacity (ORAC) score of blueberries – which is a lab test that attempts to quantify the "total antioxidant capacity" of a food – is an incredible 9,621. "This makes the blueberry one of the highest antioxidant foods in the world, and it is this broad range of antioxidants, which include vitamin C, vitamin K, and manganese, that leads to its numerous health benefits."
"In understandable terms, these health benefits include the prevention against serious ailments such as high blood pressure, heart disease and even cancer. Antioxidants are also known to combat ageing, support digestion and benefit the skin."
Furthermore, because they contain such a high amount of phenols, particularly gallic acid, blueberries are also known as "neuro-protective agents", adds Horak. "This means they are even believed to protect the human brain from degeneration, boosting focus and memory."
Horak concludes that over and above their high antioxidant-content, blueberries are also a favourite guilt-free treat for anybody watching their figure. "Being considerably low in sugar with a low Glycaemic Index (GI) value, yet the new varieties are still sweet and rich in taste, blueberries are the perfect snack for weightwatchers. Whether enjoyed as is, thrown into a delicious smoothie, or used as a topping on a bowl of healthy porridge, this versatile superfood lives up to its hype and is enjoyed by people of all ages."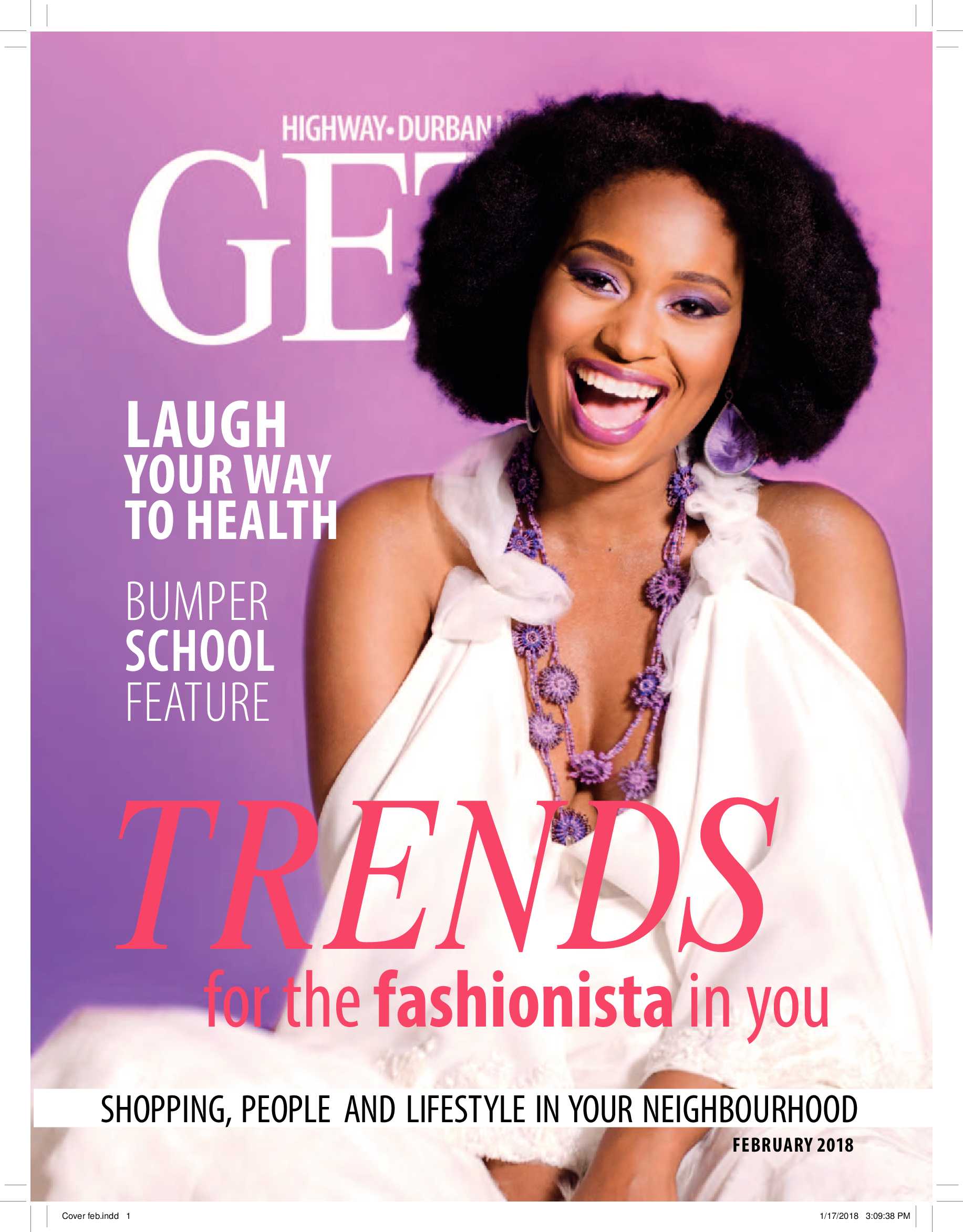 Get It Magazine Durban January 2018
Trends for the fashionista in you
View magazine

Chocolate Mozart
Renowned for their mouth-watering, decadent and convenient desserts, Chateau Gateaux has become Durban's most-loved Patisserie – an obsession to say the least.
As good as eating out
Let's face it. Budgets are tight. And eating out has become somewhat of a treat. But we've found the perfect solution … restaurant food at home.
Bespoke baby gear, designed with the supermom in mind!
When it comes to baby brands, there are so many great companies out there producing some incredible stuff. On an international level, we are of course envious of some of the adventurous, fun and fabulous products on the market (not all of which we can always get our hands on), so we simply cannot contain ourselves when every now and again we stumble across some equally great brands produced on our very own doorstep…
A Crazi kind of giveaway
There are only a few weeks left of the Crazi Erazi phenomenon that has swept the country since December, and this is your chance to win one of five complete sets of Crazi Erazi erasers that we are giving away.
STRETTON'S & Barker & Quin collaborate to reinvent G&T
Stretton's Gin have come to the rescue of all gin-lovers with a collaboration that's bound to be the talk of the town. The award-winning Gin brand partnered with tonic experts Barker and Quin to perfect a timeless classic – Gin and Tonic.
50 Shades of Pink
When it comes to wine, especially rosé, there are loads of guys who won't touch it. Maybe it's because they prefer a beer or a more refined spirit; maybe it's because it comes in a stemmed glass, who knows?. What we can say though, based on the confessions of our local wine fundi, Jan-Nico Coetzee, is that even the tough guys have a palate for rose, and thanks to the bottled beauties listed below, we now know just why.
February Spoil
Let your presence linger…
is a national brand of premium free magazines available in centres across the country.
to see other Get It magazines in the network.