Suffer from the dreaded cold sore? This stuff is the bomb!
The name "cold sore" or "fever blister" is a misnomer as you don't need a cold or fever in order to develop one because they are usually caused by over exposure to the sun.  A cold sore is a small red or purple blister which forms on the outer edge of the lips and is filled with fluid.  The blisters form a scab and can last for up to two weeks.
Cold sores or fever blisters, develop from the herpes simplex virus which is a common viral infection. They are fairly common and are highly contagious.  They are contracted (from someone already infected) by kissing, drinking from a glass, sharing eating utensils or sharing towels.   Unfortunately they do recur because although the sore may clear up, the virus remains dormant in the body and reappears when one is under stress or spending a long time in the sun.
Kroko ColdSoreFix® is an effective and simple remedy developed to treat cold sores. It contains a two-in-one treatment with two bottles: a hygienic cleanser in a bottle with a red lid, and a transparent, colourless, protective liquid in a bottle with a blue lid.  To treat a cold sore blister, a cotton bud must be dipped into the cleanser and the blister cleaned carefully and then allowed to dry.  A new cotton bud should then be used to cover the blister with a small amount of cover film and allowed to dry, forming an invisible, protective cover.  This process should be repeated daily.
Washing hands regularly and not picking at a sore, will help contain the virus and stop its spread.
Kroko ColdSoreFix® is available from Clicks, Dis-Chem, and independent pharmacies.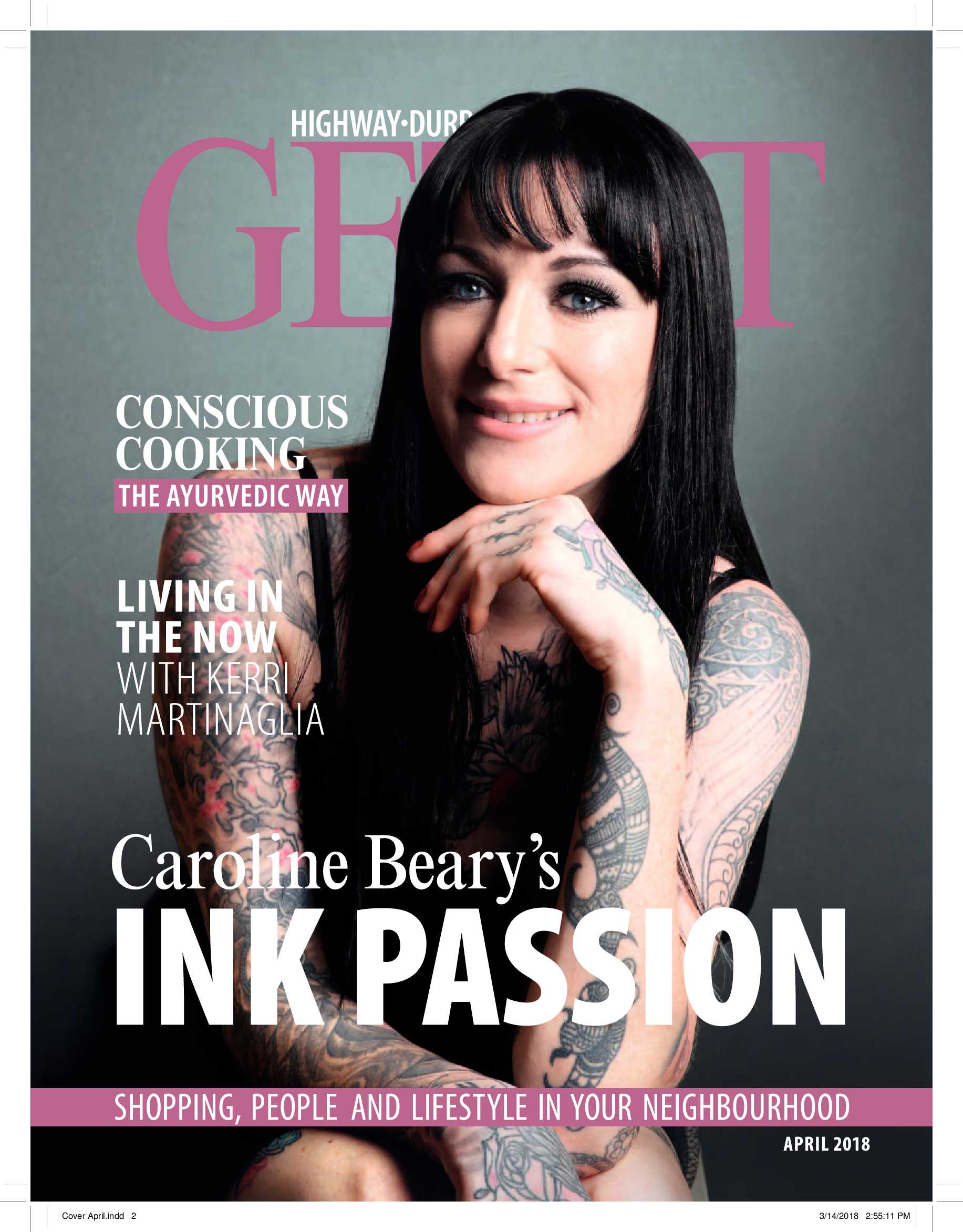 Durban Get It Magazine April 2018
Caroline Beary's Ink Passion
View magazine

May the sounds be with you at Music at Makaranga
If music, food and fun with friends and family is how you love to spend your Sundays, then grab your tickets now to Music at Makaranga this 6 May !
April Spoil
An obvious winner in terms of style and space!
is a national brand of premium free magazines available in centres across the country.
to see other Get It magazines in the network.