7 Travel Must-Haves to Hang on to
Here are seven travel-related items it's always worth keeping:
Your passport holder
If you're a frequent international traveler, you'll know how important taking care of your passport is. Losing it or damaging it can be detrimental to your plans and cause a huge amount of stress! That's why protecting it with a passport holder is such a great idea, so don't be tempted to get rid of unnecessary bulk and throw your passport holder away. This little piece of leather or plastic can protect your passport from slight water damage and dirt, keeping it pristine and safe, and your travelling plans intact.
Earplugs & an eye mask
There are ear plugs and then there are…ear plugs. Meaning that they're not always created equally! So, when you find a pair that mold to your particular ears comfortably and effectively, it's worth holding on to them. These are generally items that can get a little germy so make sure you give them a wipe down and then store them somewhere hygienic like in a clean envelope that's clearly labelled. The same goes for eye masks: if you find a soft one that completely blocks out the light and stays on your head, hold on to it and reuse it. Both earplugs and eye masks are not only useful for flights but also for noisy hotel rooms, bus journeys and layovers in airports.
Transparent toiletry bag
With airport security being what it is lately, you should certainly hold on to that handy transparent toiletry bag or container that you use to store your mini toiletries in. It's easier to prepack your small liquids into your own bag before going through security, rather than having to move and decant items when you get there. Plus a watertight toiletry bag will also protect your other valuable items in your hand luggage from getting spoiled by any leakages. And while we're on the topic of toiletries, it also helps to hold on to any small containers to store things like face wash, moisturizer or shampoo inside.
Torch
Even if you're not a fan of camping, you never know when you'll need a torch! Maybe it's a dimly lit pathway back to your hotel room, or a power outage in a foreign city? Buy a good quality torch and hold on to it, because there's sure to be many uses for it in its lifetime.
Padlocks
From locking up your suitcase to dispel any thieves, to securing your backpack to your bed in a hostel, to even locking your own room if you're staying in a less salubrious hotel room – padlocks have multiple uses. Don't chuck them out!
Your plug adaptor
You may wince at your bank balance and imagine you're never travelling abroad again but don't be tempted to throw away that international adaptor! These are expensive to replace (and not that large to store), so hold on to them because you never know when they may come in handy.
Your photos
Maybe it was a trip to Paris with an ex-boyfriend, or a disastrous Christmas one year with your family? While it may be tempting to chuck out those old-school printed photos or move any digital images to your Trash Can folder, we're waving our hands in the air and saying STOP! Travel memories are some of the most precious parts of our lives, and although you may not look back on them now with fondness, there are lessons to learn from each experience. Yes no one wants 45 blurry shots of you in front of the Eiffel Tower so choose a couple of the best ones, keep them safe (back them up on a hard drive if they're digital) and then bin the rest. You'll look on them one day with fondness (when those times are long gone).
So there you have it, some travel essentials not to chuck out when you're spring cleaning. Does all that talk of travel get you thinking about your next trip? Through their rewards program Sanlam Reality, Fedhealth provides some great discounts on flights and accommodation, so you can save money when the travel bug bites.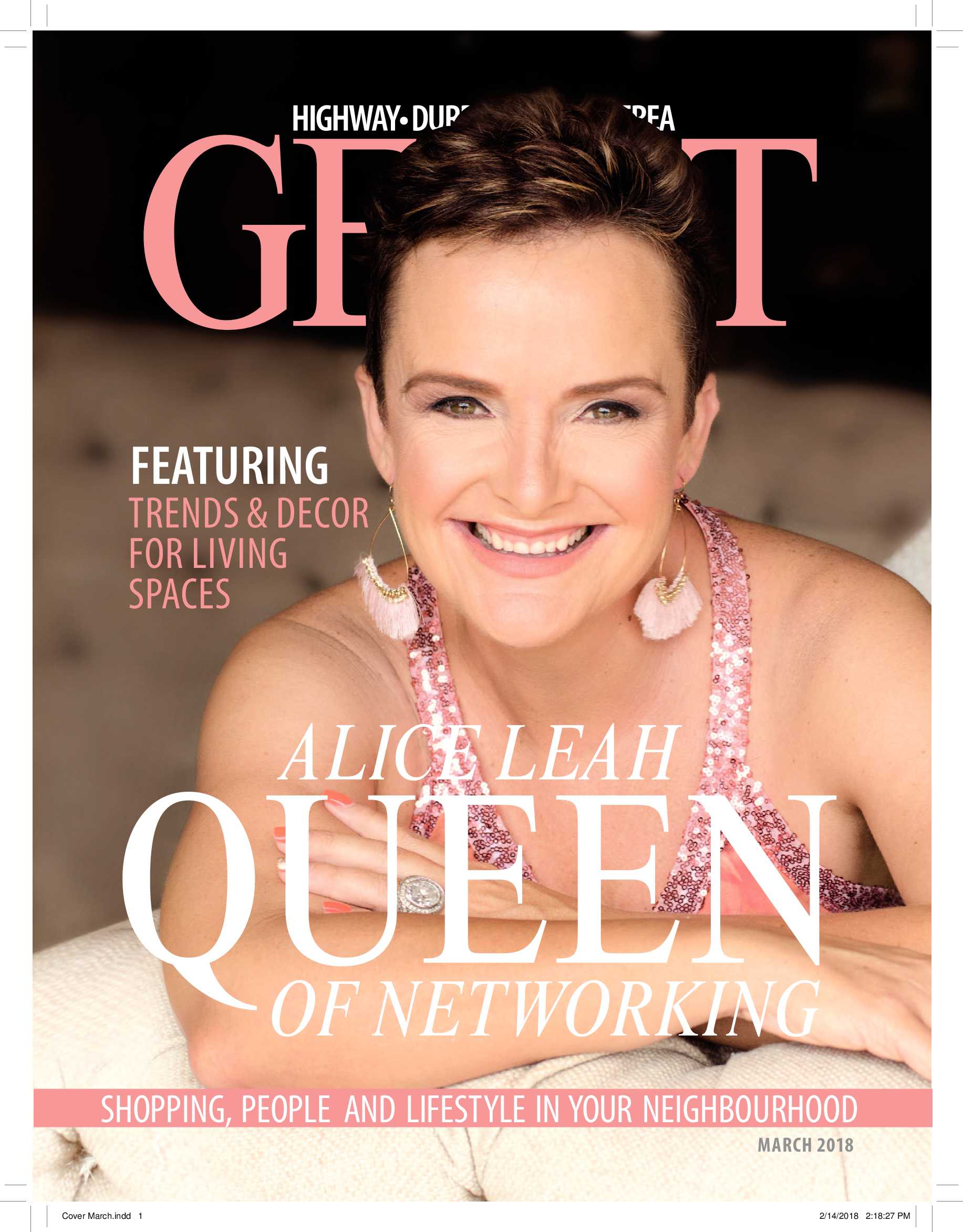 Get It Magazine Durban March 2018
Alice Leah: Queen of Networking
View magazine

The world-class Beatles Tribute returns to rock Durban!
The Easter bunny won't be the only one hopping into Durban this Easter as Beatlemania On Tour will be bouncing around stage when they kick off their week-long tour run in Sibaya Casino over the Easter break from 29 March to 8 April 2018.
Win tickets to Decorex Durban
Leaders in the décor, design and lifestyle trade, Decorex Durban, will inspire visitors to find their unique #rhythmoflife with a range of stylish services and products featuring at the Durban Exhibition Centre from 21 to 25 March.
Sweetie Pie Easter Egg
Sweetie Pie is a South African favourite, and with Easter around the corner this mouthful of goodness from Beyers is now available in a limited edition Sweetie Pie Easter Egg that will delight all loyal fans.
Carrol Boyes Wines Collection
Lovers of renowned gifting and homeware label Carrol Boyes will know that over the years the brand has come to encompass far more than the distinctive tableware for which it first became so highly revered.
March Spoil
Let's get together!
Chocolate for everyone
Who doesn't love Peter Rabbit? Who doesn't love Cadbury Dairy Milk?
World class London Dry Gin
Stretton's Gin has come to the rescue of all gin-lovers with a collaboration that's bound to be the talk of the town.
Chocolate Mozart
Renowned for their mouth-watering, decadent and convenient desserts, Chateau Gateaux has become Durban's most-loved Patisserie – an obsession to say the least.
Bespoke baby gear, designed with the supermom in mind!
When it comes to baby brands, there are so many great companies out there producing some incredible stuff. On an international level, we are of course envious of some of the adventurous, fun and fabulous products on the market (not all of which we can always get our hands on), so we simply cannot contain ourselves when every now and again we stumble across some equally great brands produced on our very own doorstep…
50 Shades of Pink
When it comes to wine, especially rosé, there are loads of guys who won't touch it. Maybe it's because they prefer a beer or a more refined spirit; maybe it's because it comes in a stemmed glass, who knows?. What we can say though, based on the confessions of our local wine fundi, Jan-Nico Coetzee, is that even the tough guys have a palate for rose, and thanks to the bottled beauties listed below, we now know just why.
is a national brand of premium free magazines available in centres across the country.
to see other Get It magazines in the network.