Six reasons why winter hats are the best accessory
Winter hats are an often overlooked accessory that should be given a lot more credit where fashion is concerned. They're the perfect addition to any outfit and you should own as many as possible. Not convinced? Well, here are six reasons why you should go out and shop for some amazing winter hats right now.
They keep you warm
The first rule of winter is to stay warm at all costs. Winter coats, jerseys and long-sleeved vests should be layered on as soon as you wake up in the morning. But what about your head. You know the icy temperatures are going to freeze your ears, even if you try to cover them with your hair. That's why winter hats are so great. They keep your head warm and can cover the tops of your ears. And if that's not warm enough, you can wear a cute winter hat with ear flaps.
If you have short hair, you're going to need a winter hat more than anyone else. There are few things worse than an ice cold breeze hitting your neck and crawling down your spine. A scarf can offer only so much coverage without starting to get in the way. Winter hats, however, offer protection from the cold and if you match one up with a nice scarf, you'll be warm and snug all day long.
They come in all different styles
Whether you want a hand-knitted wool beanie with a cute pattern or a wide-brimmed statement grey hat, you'll find something for you. People have different shaped faces and different sized head, this means that not everybody can pull off the same hat. That's why it's so good you can buy all sorts of winter hats to suit you and your personal style. So, when you go shopping for winter hats, take your time and select a few that really show off your best features and personality. Don't just buy the first thing you see. There are lots out there to choose from, so explore all your options.
They're the best cure for a bad hair day
Have you ever had a day where your hair just wouldn't comply with your plans, no matter how much you tried to get it right? Have you ever had a day when you just woke up, crawled out of bed and decided the day wasn't worth even brushing your hair? Or have you ever had a day when you simply didn't have the time to wash, condition and style your hair? Well, that's when having a range of winter hats helps.
When you're wearing a hat, nobody can see the disaster that lies underneath. You don't have to feel self-conscious or uncomfortable because your messy or dirty hair is completely hidden from the world.
They can dress up or dress down an outfit
Are you planning on going to a semi-formal, mid-morning brunch with some old high school friends you haven't seen in at least a year? Then you can choose a hat that's bold and can be dressed up with other accessories. You can even add a broach if you want to make more of a statement. And if you're simply going to the office to sort out some paperwork, you can dress down your hat by not wearing any other accessories (except for a scarf to keep you warm, of course). While you may not want to wear a beanie to a wedding on a wine farm, you'll find there are loads of winter hats out there (even men's winter hats) that can be dressed up or down.
They're easy to take on and off
It's simple, you need to layer your clothing in winter. So, it makes sense to wear things that are easy to remove if you go into a heated room. You can easily take off your hat without ruining your entire outfit (although your outfit will definitely be less impressive without your stylish winter hat).
They can be worn three days in a row
Even if you're not seeing the same people every day, you still don't want to be caught wearing the same thing multiple times in one week. That's why winter hats are so great. Unlike your favourite knitted sweater, you can wear the same hat a few days in a row. You simply have to change your outfit. Your hat is simply a stylish and practical accessory that you can mix with lots of different looks.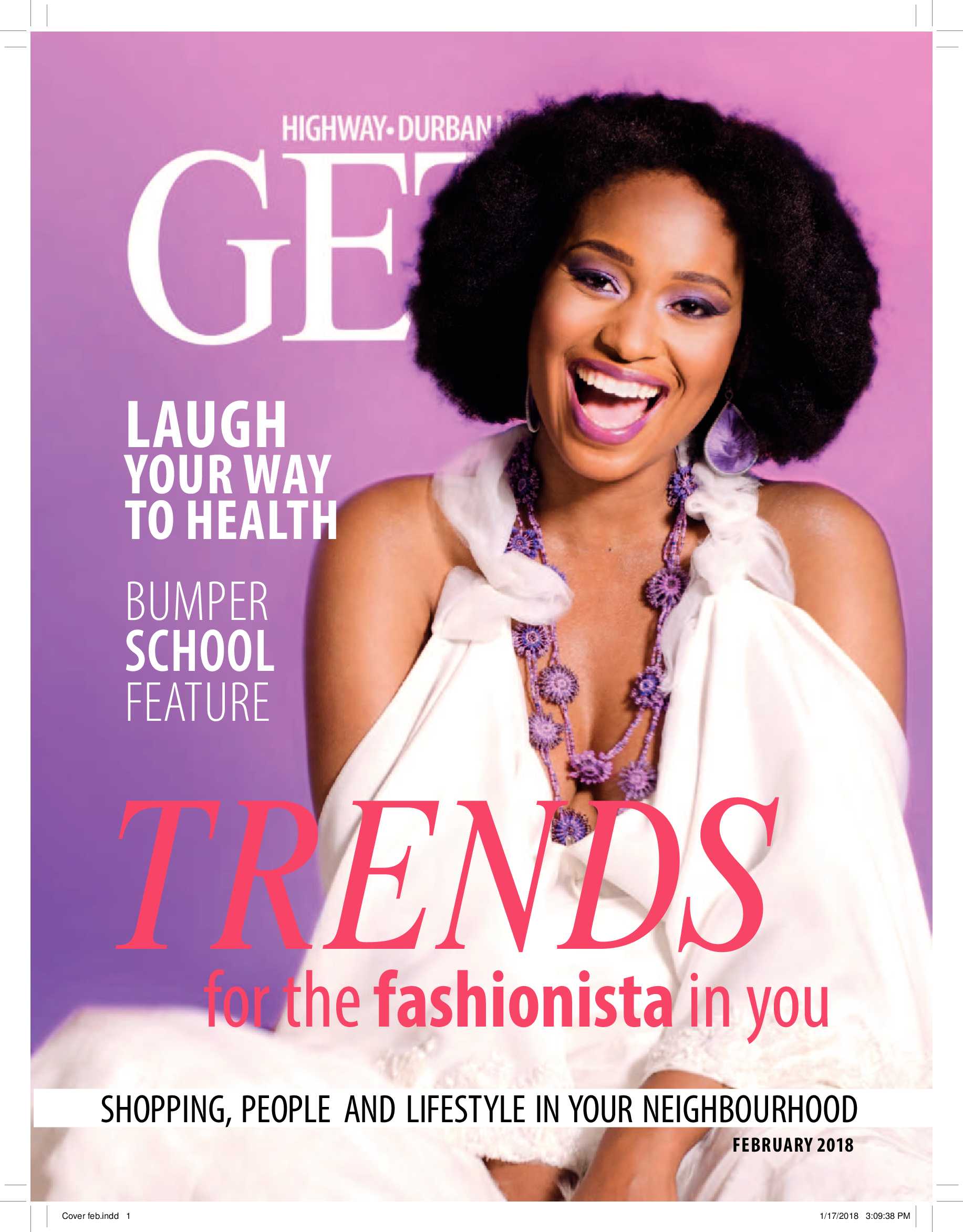 Get It Magazine Durban January 2018
Trends for the fashionista in you
View magazine

Chocolate Mozart
Renowned for their mouth-watering, decadent and convenient desserts, Chateau Gateaux has become Durban's most-loved Patisserie – an obsession to say the least.
As good as eating out
Let's face it. Budgets are tight. And eating out has become somewhat of a treat. But we've found the perfect solution … restaurant food at home.
Bespoke baby gear, designed with the supermom in mind!
When it comes to baby brands, there are so many great companies out there producing some incredible stuff. On an international level, we are of course envious of some of the adventurous, fun and fabulous products on the market (not all of which we can always get our hands on), so we simply cannot contain ourselves when every now and again we stumble across some equally great brands produced on our very own doorstep…
A Crazi kind of giveaway
There are only a few weeks left of the Crazi Erazi phenomenon that has swept the country since December, and this is your chance to win one of five complete sets of Crazi Erazi erasers that we are giving away.
STRETTON'S & Barker & Quin collaborate to reinvent G&T
Stretton's Gin have come to the rescue of all gin-lovers with a collaboration that's bound to be the talk of the town. The award-winning Gin brand partnered with tonic experts Barker and Quin to perfect a timeless classic – Gin and Tonic.
50 Shades of Pink
When it comes to wine, especially rosé, there are loads of guys who won't touch it. Maybe it's because they prefer a beer or a more refined spirit; maybe it's because it comes in a stemmed glass, who knows?. What we can say though, based on the confessions of our local wine fundi, Jan-Nico Coetzee, is that even the tough guys have a palate for rose, and thanks to the bottled beauties listed below, we now know just why.
February Spoil
Let your presence linger…
is a national brand of premium free magazines available in centres across the country.
to see other Get It magazines in the network.