Genius living at a Buddhist retreat
Graeme Butchart is giving one of his sensational workshops – How to move from habit thinking to genius living to innovate yourself and live with a younger mind – next month, at one of his favourite locations, the The Buddhist Retreat Centre in Ixopo, a venue which creates the perfect setting, environment and overall context in which to explore the recovery of your genius.
'We are all born genius', says Graeme, who goes on to explain that we all begin with the full spectrum of intelligence – analytical, operational, emotional and creative. 'Yet,' he continues, 'as our journey through life unfolds, we begin to adjust and conform to societal structures and norms, one of which is the manner in which we acquire the abundant knowledge, that is there for the taking. These standards and conformities ultimately produce a different thinking and behavioural mind from the one we started with, often to our detriment.'
Graeme says much of what we learn is beneficial, and explains that equally, a great deal of our gained knowledge actually ends up getting in our way, limiting our thinking and reducing our experience of life; stunting our growth, defeating self-development and self-awareness.
The Genius Programme helps identify those voices of judgement that have captured our thinking and created unproductive habits. He says it introduces new liberating tools that rebirth the intuitive and creative aspects of ourselves, and provides everyday practical exercises that connect us to the genius within.
Join Graeme for this weekend workshop – from Friday to Sunday September 1 to 3 – at the Buddhist Retreat centre in Ixopo. The cost is R300, which excludes the two night's accommodation
Booking is essential as space is limited.
Details: https://www.brcixopo.co.za/eventdetail/509/the-genius-programme-how-to-move-from-habit-thinking-to-genius-living.html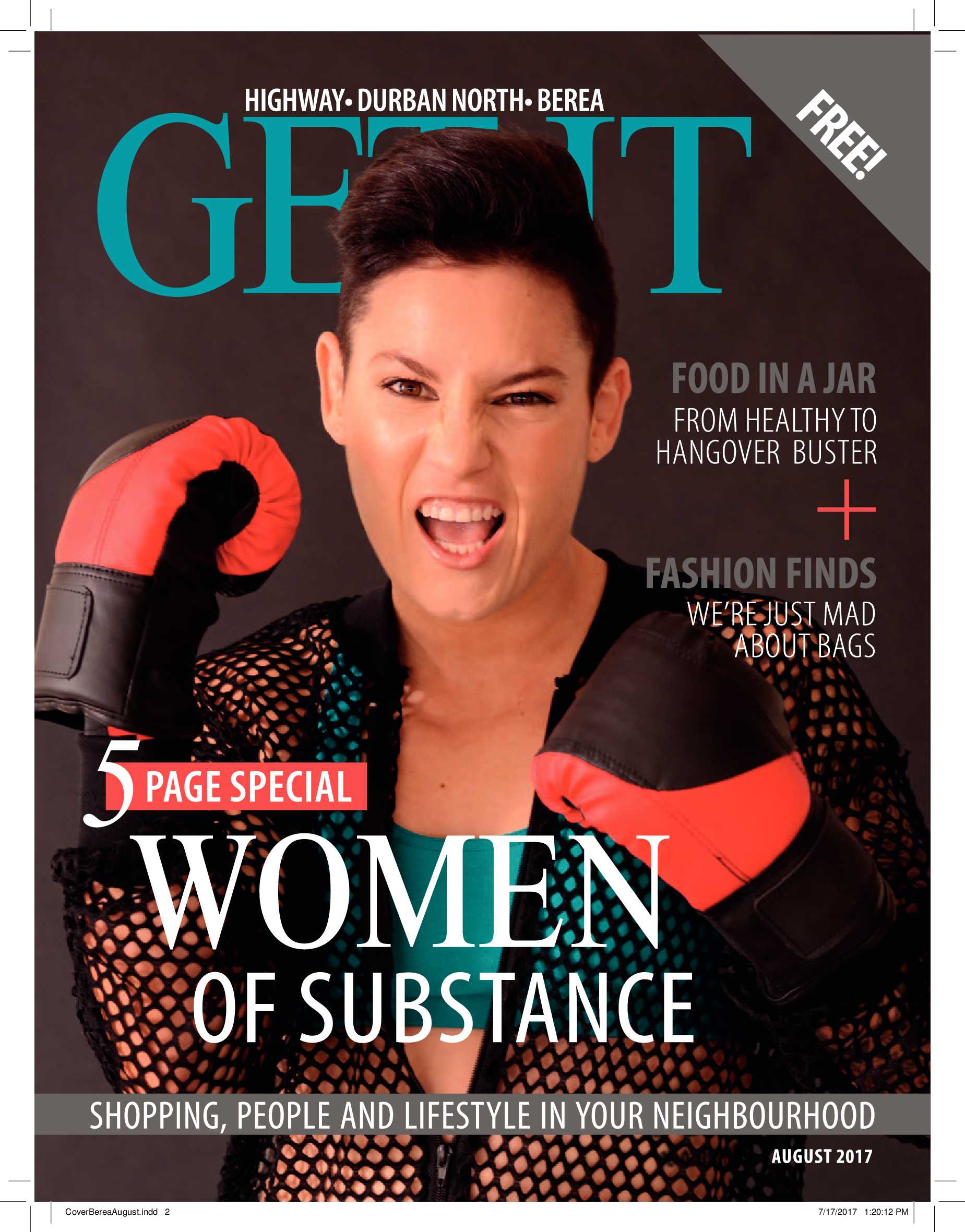 Durban Get It Magazine – August 2017
Women of substance
View magazine

Autostyle Motorshow 2017
The 14th edition of the Autostyle Motor show is back. Please save the date Sunday 17 September 2017.
Giveaway- a night of hilarious stand-up comedy entertainment at Butler's Restaurant in Hillcrest
Win 4 Tickets to a Stand-up Comedy Night! …proudly brought to you by On Fire Comedy, Savanna Cider and East Coast Radio! Date: Saturday 02 September 2017 Venue: Butler's Restaurant (24 Old Main Rd, Hillcrest) Start time: 8:30pm Closing Date: 30th August
8-TREK: The economical all-purpose ointment
8-Trek has grown in popularity and now it is available in two sizes, the small 25ml for bags and travel and a bigger 50ml tube which is for the home.
Luxurious, chocolaty secrets
Don't like dark chocolate because of its bitter taste? We've got just the right fix for you… Lindt's Excellence Mild 70%.
Paisleys & Posies
Yes, we know it's not officially Spring yet but let's face it, here in Durbs winter isn't really a thing. In anticipation of the up-coming new season, we've taken a sneak peek at the nine new fabrics that have joined Lou Harvey's troupe of beautiful, bright and functional lifestyle accessories, and we've already started shopping!
Win with Pediasure
Children naturally have high energy requirements to support their growth and development, in addition to what they need for activity, sport and play time. If they do not get enough energy from food, they may become tired, irritable, and have poor concentration, losing their interest in being active. PediaSure® Complete is a nutrient-rich, lactose-free drink that provides balanced nutrition for children from age three to ten, experiencing growth challenges. Long-term clinical studies using two glasses of Pediasure® Complete daily has been associated with improved appetite and physical activity and a reduction in the number of sick days.
Airtushi – The Inflatable Travel Highchair
The Airtushi is an inflatable booster seat for kids. You can use it on planes, and attach it to almost any seat as a high chair.
is a national brand of premium free magazines available in centres across the country.
to see other Get It magazines in the network.