3 life hacks to self-care on a budget
Many people have had to downsize their lives and spend their hard earned cash on the very basics that'll help them maintain a quality of life. But if you're smart and make an effort to be super organised you can change how you use your money. In this way, you might be able to afford a couple of luxury experiences that'll make you feel more fulfilled and hopefully even a little spoilt. After all, our mindsets shouldn't be that we work to live.
And everyone deserves a couple of "treat yo'self" moments. It's these experiences that help us get through the stress of daily life, that help us manage the daily grind. A spoil is the light at the end of the tunnel of hard graft. So you need to do things a little differently to afford yourself the treats you deserve; here's how.
You want to be healthy but you can't afford a pricey gym contract
This is a gripe of many people. Gym contracts have become very costly and unless your medical aid offers an affordable discount, it's a no-no. Also, CrossFit and High-Intensity Interval Training (HIIT) have become very trendy forms of exercise. They certainly deliver great results for those looking to lose weight or become strong. But these classes are similar to personal training and they make use of very specific equipment. This means they cost a fair amount to join. However, this type of exercise can be performed at home with a little creativity.
First, you'll need to clear some space, get into some comfortable clothes, take your shoes off. You can even do some light weight training with items around your home. For instance, two-kilogramme bags of rice, maize meal, or porridge can replace weights. You could group a bunch of cutlery together, tie them with elastic bands and create dumbbells. Use your two-seater ottoman or blanket box as a step up box for pistol squats, angled push-ups or to jump over.
You can find more of these home training ideas online and if you're looking for training sessions then browse through the workouts posted on Pinterest. Or follow your favourite fitness star on Instagram and copy their moves.
You want a fancy car
This one is tricky because a car is a depreciating asset, which means the minute you've bought it you lose money. You'll never recoup the money you've spent, but you can try to make sure you don't lose too much on it. How? Well, you buy a secondhand vehicle. So when you're chasing the car of your dreams don't look at brand new options, scour the secondhand dealerships too. And what's awesome is that dealerships list their vehicles online so you can shop for your car quickly and easily. You no longer have to drive from dealership to dealership looking for the cabbie of your dreams. A simple Google search of used cars Gauteng (or Cape Town, Durban, and so on) will deliver pages of secondhand cars for sale.
You want a fluffy friend
You can't deny that pets bring us so much joy. There's even research available on just how caring for a pet friend can positively impact your wellbeing. And there's something wonderful about coming home to a happy face and wagging tail. That type of companionship shouldn't be considered a treat, but it's costly to care for your animals. You need to feed them, care for their health and have money available if they need medical care. So if you grew up with pets and have an affinity for our furry friends but can't afford to commitment to caring for one then you need to go to a pet shelter.
You can offer your services as a volunteer and the organisation will teach you whatever tasks they need you to complete. You'll have direct contact with the animals and be a vital part of their wellbeing and survival. There's something called a "helper's high" and this will boost your overall mood each and every time. Plus you get in some quality time with animals who want to lap up your love affection and care.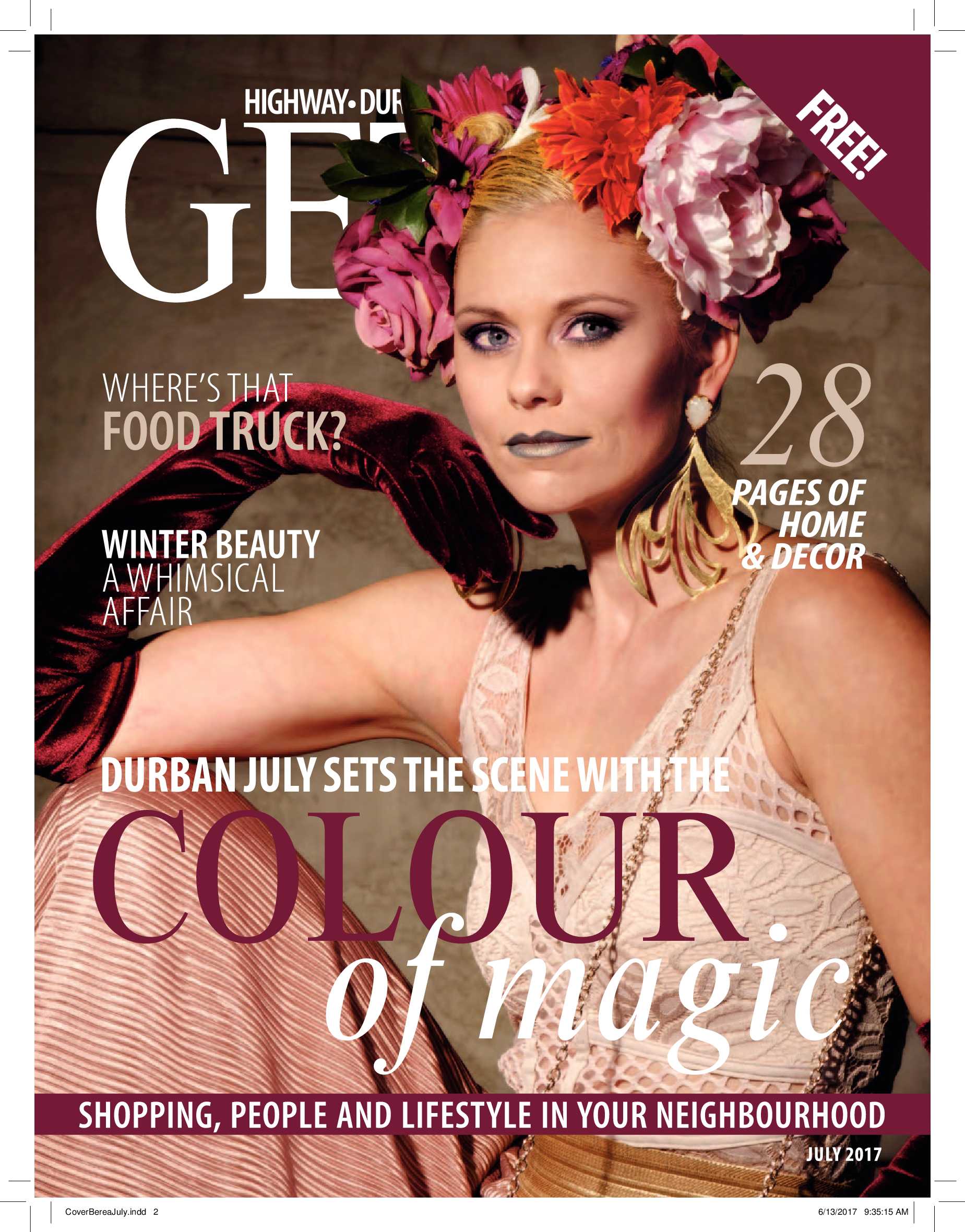 Durban Get It Magazine – July 2017
Durban July sets the scene with the Colour of Magic.
View magazine

Luxurious, chocolaty secrets
Don't like dark chocolate because of its bitter taste? We've got just the right fix for you… Lindt's Excellence Mild 70%.
Dream it! Plan it! Live it! at The Wedding Expo in Durban
Calling all blushing brides-to-be, bridesmaids, mothers of the bride and even the handsome groom! We know that planning a wedding can be such a tremendous and daunting task, where do you even begin? The answer is simple: The Wedding Expo at the Durban Exhibition Centre on the 5th and 6th of August!
Paisleys & Posies
Yes, we know it's not officially Spring yet but let's face it, here in Durbs winter isn't really a thing. In anticipation of the up-coming new season, we've taken a sneak peek at the nine new fabrics that have joined Lou Harvey's troupe of beautiful, bright and functional lifestyle accessories, and we've already started shopping!
Andre The Hilarious Hypnotist returns!
Durban favourite Andre The Hilarious Hypnotist returns to UKZN's Elizabeth Sneddon Theatre for two weeks this August, and you could win tickets to see the show!
Self-reflections: Ageless beauty starts within
The buzzword on everyone's lips at the moment is collagen – Pro Collagen, consisting of natural bovine collagen, offers a non-invasive supplement solution to combatting everyday aging, sun damage and scarring, as well as speeding up the body's healing processes.
Win with Pediasure
Children naturally have high energy requirements to support their growth and development, in addition to what they need for activity, sport and play time. If they do not get enough energy from food, they may become tired, irritable, and have poor concentration, losing their interest in being active. PediaSure® Complete is a nutrient-rich, lactose-free drink that provides balanced nutrition for children from age three to ten, experiencing growth challenges. Long-term clinical studies using two glasses of Pediasure® Complete daily has been associated with improved appetite and physical activity and a reduction in the number of sick days.
Airtushi – The Inflatable Travel Highchair
The Airtushi is an inflatable booster seat for kids. You can use it on planes, and attach it to almost any seat as a high chair.
July Spoil
Crabtree & Evelyn is renowned around the world for beautiful gifts and everyday luxuries that capture the essence of British style. Rich, indulgent body butters, nourishing cleansers, intensive, award-winning hand therapies – all the essentials your body craves. And then… they created La Source… a wealth of therapeutic marine goodness for head to toe nourishment, and we just love the stuff!
Win with the TOPS at SPAR Wine Show
Welcome to WINEderland where the stars are red, white and wild! For the second event of the 2017 national tour, the TOPS at SPAR Wine Show will be back at Suncoast, Durban to present a spectacular "pourformance" of South Africa's most loved wines and bubbly from 8th – 10th June 2017.
Handmade with love
Anything made locally and with love is something we just have to own, which is why we can't stop raving about the stunning range of heirloom artisan pendants from Home-Industry, in particular, their Unity Necklace (valued at R1380) consisting of four sterling silver organic rings beautifully displayed on a rolo slide chain and personalised to your liking.
is a national brand of premium free magazines available in centres across the country.
to see other Get It magazines in the network.