Erin Anastasia's Lost Oceans
"To write is to evoke emotion from the soul – the writers' just as much the readers."
From a young age, Erin Anastasia has been an avid reader, and her love of books eventually evolved into writing. At the age of 18 she began her first novel, completing it ten months later. Now 22, she has decided to self-publish in the hopes that she can encourage more young adults and teens to read and write, as it is such an important aspect and way of expression.
Erin has briefly written for magazines in India and Nepal, and published a poem in Teen Zone Magazine. She credits her love for writing to her creative imagination, growing up introverted and to being an avid reader since she discovered the magic of books. She draws inspiration from the ocean, lives for tea and would read all day, if she could.
Her book, Lost Oceans, though a young adult mystery romance novel, holds a lesson of self-discovery and finding inner courage. She wishes to share this with many readers and writers who, no doubt, go on a journey of their own.
About the Book
Lost Oceans is a riveting novel full of mysterious secrets and characters, it is bound to make you feel a whole lot of suspense, possibly cause some anxiety, and, definitely make you fall in love with a fictional character or two. The young adult novel will have you turning page after page just as much as questioning everything with a need for answers – cause a flutter in your heart at a hopeful and blossoming romance, and, have you laughing at the oddest of moments. Lost Oceans is a story about finding your way, creating your own path and having some faith, that maybe, everything happens for a reason. It is a journey of learning to find the courage within you and understanding you can control the chaos, because you are every bit an ocean as it is you.
Book Info:
Title:                Lost Oceans
Pages:            390 pages
Genre:            Young Adult/ Mystery/ Romance Fiction
Publisher
Details:           Self-published with the services of Reach Publishers
Availability:    Amazon & Kindle (paperback and eBook)
Printed copies can be ordered via the website: http://erinanastasia.wixsite.com/erinanastasia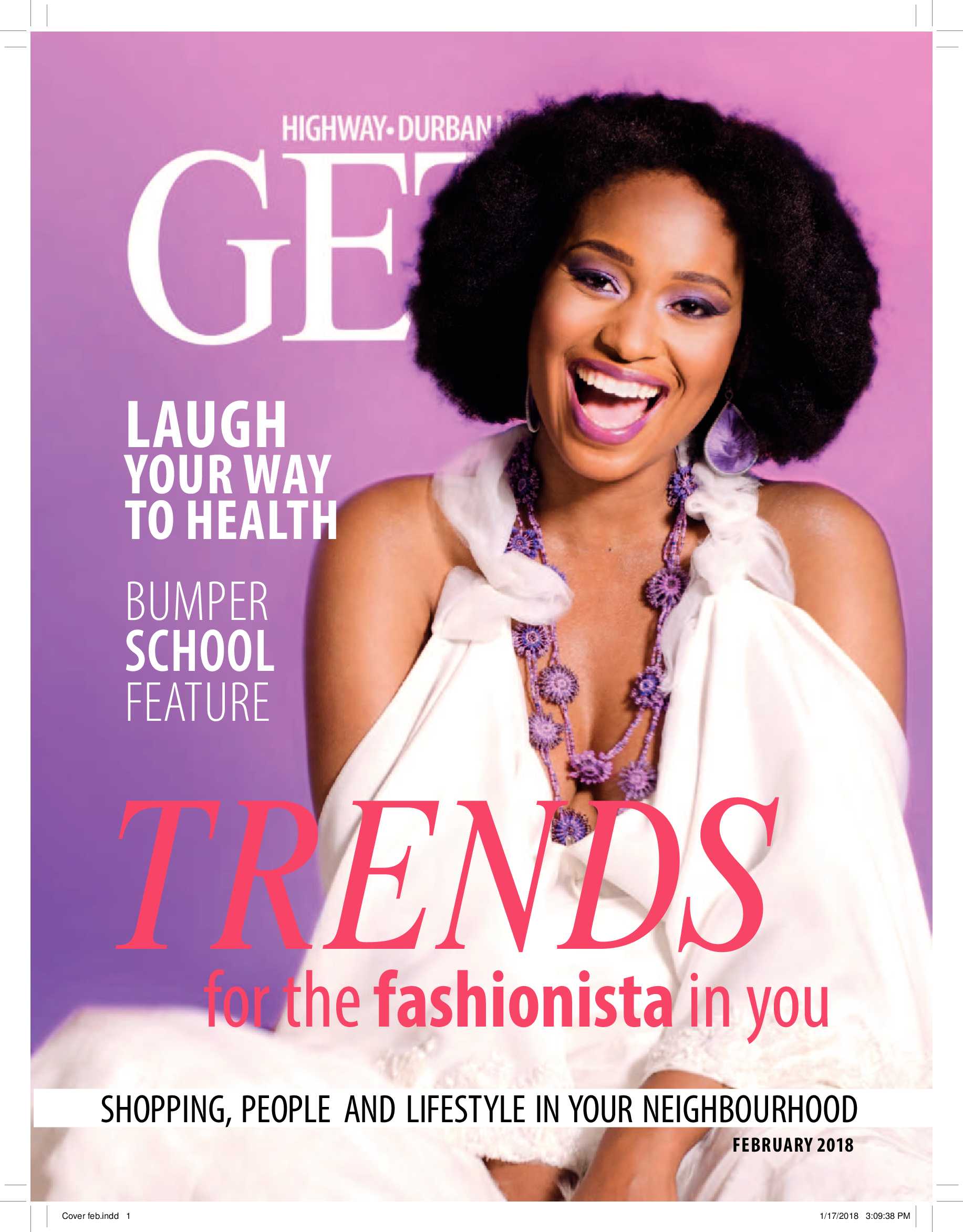 Get It Magazine Durban January 2018
Trends for the fashionista in you
View magazine

Chocolate Mozart
Renowned for their mouth-watering, decadent and convenient desserts, Chateau Gateaux has become Durban's most-loved Patisserie – an obsession to say the least.
As good as eating out
Let's face it. Budgets are tight. And eating out has become somewhat of a treat. But we've found the perfect solution … restaurant food at home.
Bespoke baby gear, designed with the supermom in mind!
When it comes to baby brands, there are so many great companies out there producing some incredible stuff. On an international level, we are of course envious of some of the adventurous, fun and fabulous products on the market (not all of which we can always get our hands on), so we simply cannot contain ourselves when every now and again we stumble across some equally great brands produced on our very own doorstep…
A Crazi kind of giveaway
There are only a few weeks left of the Crazi Erazi phenomenon that has swept the country since December, and this is your chance to win one of five complete sets of Crazi Erazi erasers that we are giving away.
STRETTON'S & Barker & Quin collaborate to reinvent G&T
Stretton's Gin have come to the rescue of all gin-lovers with a collaboration that's bound to be the talk of the town. The award-winning Gin brand partnered with tonic experts Barker and Quin to perfect a timeless classic – Gin and Tonic.
50 Shades of Pink
When it comes to wine, especially rosé, there are loads of guys who won't touch it. Maybe it's because they prefer a beer or a more refined spirit; maybe it's because it comes in a stemmed glass, who knows?. What we can say though, based on the confessions of our local wine fundi, Jan-Nico Coetzee, is that even the tough guys have a palate for rose, and thanks to the bottled beauties listed below, we now know just why.
February Spoil
Let your presence linger…
is a national brand of premium free magazines available in centres across the country.
to see other Get It magazines in the network.