Did you know?
1)     For those who wear their underwear inside out – it's actually considered to be very lucky. Also there are those who may have been having a really unlucky day, the only way to turn it around was to wear underwear inside out!
2)     It was believed to also be a sign of bad luck if an individual adjusted their underwear, especially for a man – so no scratching boys.. it may shift your luck.
3)     In the late 1920's, when a bride wanted to secure a happy marriage then she would need to attend the wedding without wearing any underwear. The belief was that if you didn't wear underwear, it was believed to be a sign of wholeness and appeasement to the gods of love, who in exchange would bring joy and happiness to the couple's love life. Well let's not ever go to that extreme – having beautiful underwear from Satin Candy can provide the same results.
4)     Another popular superstition was when a woman sleeps with underwear under her pillow she would dream of her future partner. Then there's the one where a woman who sleeps with her bra and also a garter under her pillow would see her eventual husband – really? – put the bra and panties on already.
5)     For the ladies out there, if your lingerie slip falls down, it's said you're thinking of your special someone. But if your nightgown rides up, he is thinking of you.
6)     Then there's tucking valerian leaves, a native plant to Britain. It's believed that if you tuck the leaves in your underwear you will become irresistible to the opposite sex.. just don't be allergic to the plant.. eina!
7)     This one really slays us – If a young girl wished to marry she would need to borrow underwear from a married woman, and if she wore it, it was considered very lucky .. euuughh now that's just not kosha! Hope it was clean underwear.
We at Satin Candy wish all of our customers a truly lucky Friday 13th  if you believe in luck! For everything underwear related we have your "number". So be sure to pop in and visit us at the Kloof or Durban North Store for some retail therapy and promising days. So, stay abreast for any more news! Go to www.satincandy.co.za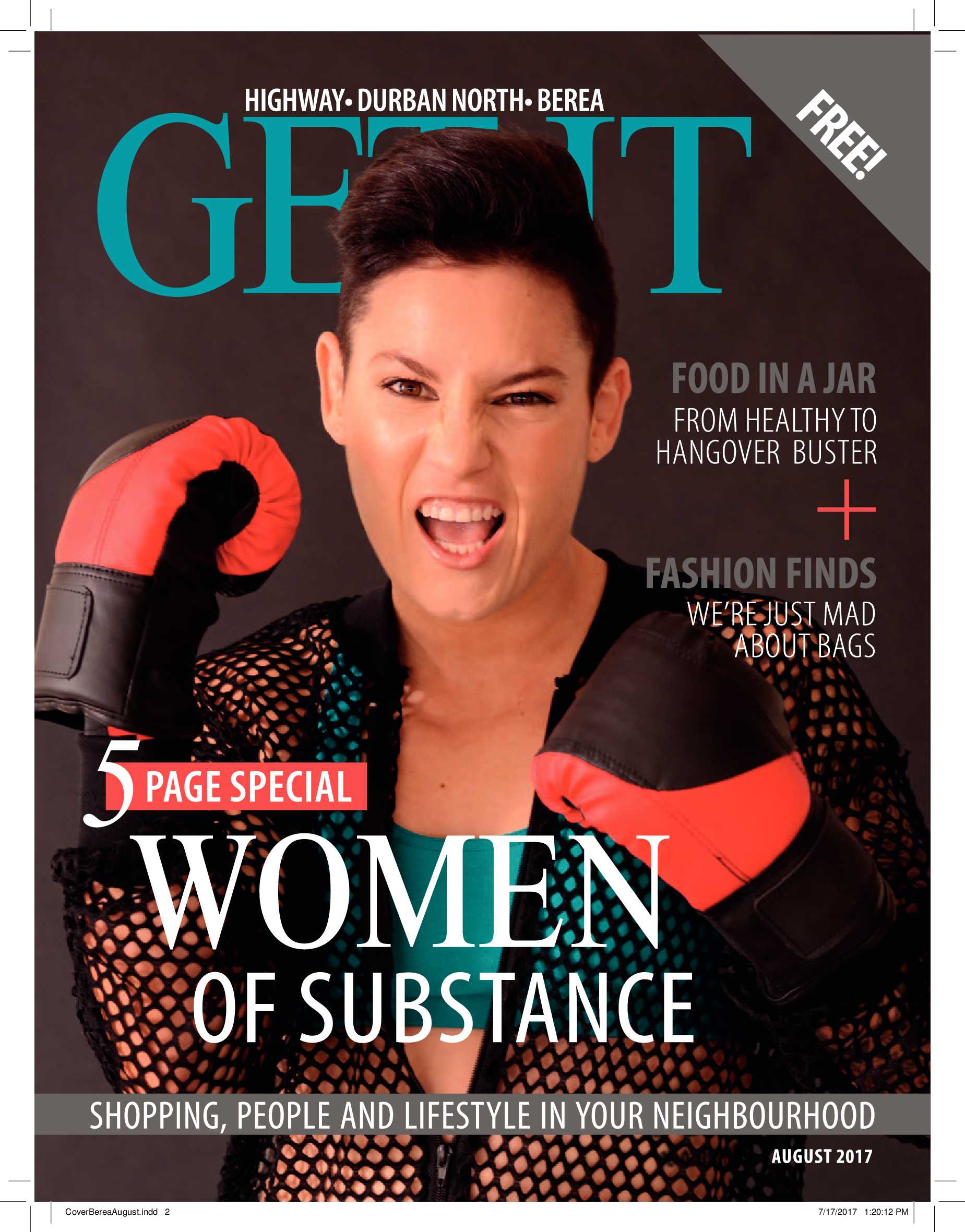 Durban Get It Magazine – August 2017
Women of substance
View magazine

Autostyle Motorshow 2017
The 14th edition of the Autostyle Motor show is back. Please save the date Sunday 17 September 2017.
Giveaway- a night of hilarious stand-up comedy entertainment at Butler's Restaurant in Hillcrest
Win 4 Tickets to a Stand-up Comedy Night! …proudly brought to you by On Fire Comedy, Savanna Cider and East Coast Radio! Date: Saturday 02 September 2017 Venue: Butler's Restaurant (24 Old Main Rd, Hillcrest) Start time: 8:30pm Closing Date: 30th August
8-TREK: The economical all-purpose ointment
8-Trek has grown in popularity and now it is available in two sizes, the small 25ml for bags and travel and a bigger 50ml tube which is for the home.
Luxurious, chocolaty secrets
Don't like dark chocolate because of its bitter taste? We've got just the right fix for you… Lindt's Excellence Mild 70%.
Paisleys & Posies
Yes, we know it's not officially Spring yet but let's face it, here in Durbs winter isn't really a thing. In anticipation of the up-coming new season, we've taken a sneak peek at the nine new fabrics that have joined Lou Harvey's troupe of beautiful, bright and functional lifestyle accessories, and we've already started shopping!
Win with Pediasure
Children naturally have high energy requirements to support their growth and development, in addition to what they need for activity, sport and play time. If they do not get enough energy from food, they may become tired, irritable, and have poor concentration, losing their interest in being active. PediaSure® Complete is a nutrient-rich, lactose-free drink that provides balanced nutrition for children from age three to ten, experiencing growth challenges. Long-term clinical studies using two glasses of Pediasure® Complete daily has been associated with improved appetite and physical activity and a reduction in the number of sick days.
Airtushi – The Inflatable Travel Highchair
The Airtushi is an inflatable booster seat for kids. You can use it on planes, and attach it to almost any seat as a high chair.
is a national brand of premium free magazines available in centres across the country.
to see other Get It magazines in the network.